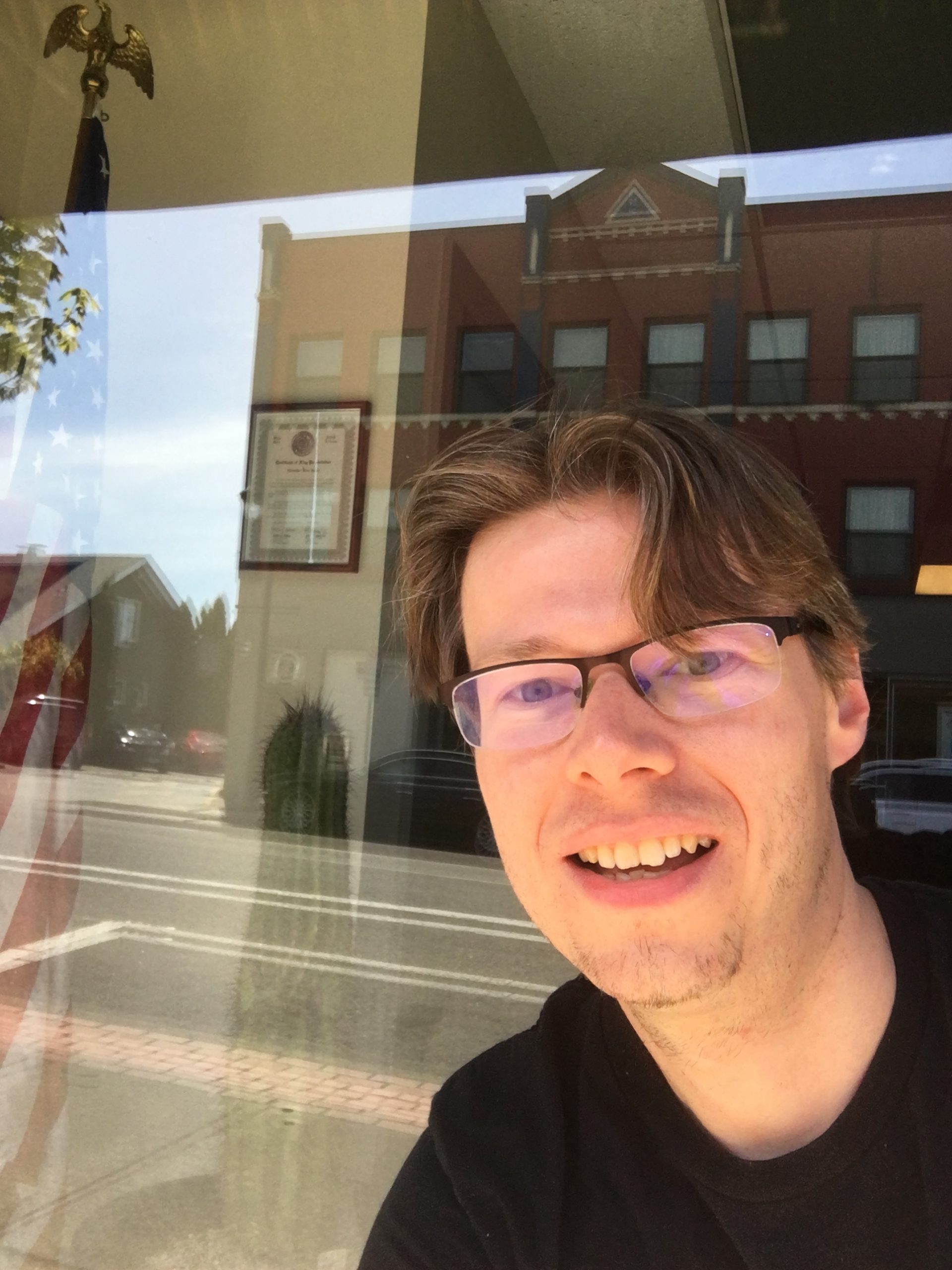 Alexander LaFollett (b. 1985) (pronounced La-FALL-it) is a composer, multi-instrumentalist, music theorist, and educator, based in Oregon.
Most of LaFollett's work is in instrumental genres, characterized by a strange but accessible style, featuring an extensive, modally-based harmonic vocabulary.  His catalog of works currently includes nearly 60 works, including an ongoing cycle of orchestral pieces based on the periodic table of elements, and thirteen string quartets.  Primary influences include Darius Milhaud, Igor Stravinsky, and Béla Bartók, Eastern European music, various strains of progressive and alternative rock, and early video game soundtracks. His music has been performed by fEARnoMUSIC, Third Angle New Music, So Percussion with the Pacific Rim Gamelan, violinist Wyatt True, and the Portland Youth Philharmonic Young String Ensemble, among others.   His most recent works include a commissioned piece for the West Coast-based wind trio Onomatopoeia, and his first symphony.
LaFollett earned his Ph.D. in music composition and theory from the University of Oregon in 2013, studying under Robert Kyr and David Crumb. He has served on faculty at both Western Oregon University and Portland Community College, in addition to offering private composition instruction.