The first single off the sequel to Electrical Gremlin is now available!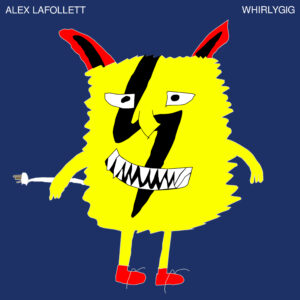 "Whirlygig" is slated to be the opening track on the new album (as of yet untitled . . . perhaps Electrical Gremlin Vol. 2: Electric Boogaloo?) and is a dizzyingly moody, mathy romp with percolating synths, an angular, stabby bass line, and brooding viola over a skittering beat.
It's now streaming on Spotify, Apple Music, YouTube, and others, and can also be purchased via Bandcamp and iTunes (among others).
You can take a listen right here:
And, of course, Electrical Gremlin remains available for purchase (both on CD and lossless digital on Bandcamp) and on streaming.  I hope you all enjoy this new track, and stay tuned for more new sounds!
-Alex