My latest single, which will be featured on my upcoming second album, has just landed on the streaming services and on Bandcamp.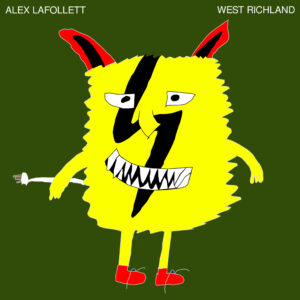 The title of the new track is "West Richland", named after the city of the same name in the eastern part of Washington state (a title which, no doubt, will be of great amusement to a certain portion of my fanbase).  It's a short, hypnotic little tune with synths and detuned cello, imbued with a sense of semi-arid pastoralism (befitting its namesake), and featuring a cavalcade of meter changes.
I've decided to offer it as a pay-what-you-want download on Bandcamp for the month of September–and yes, that means getting it for free is an option (though Bandcamp will limit the free option to the first 200 who choose to do so).  You can pick up "West Richland" here.
And here's some streaming links:
Things are progressing quite well with Album No. 2, and I will be unveiling its tracklisting and rather absurd title and album art fairly soon (hint: it involves a popular spoonerized misspelling of another city in Washington . . . which also shares its name with a major city in another country, though the Washington one actually came first).  If you're looking for a further taste of what's on the next album, the Walker Lake EP is also available–both tracks on it, "Whirlygig" and "Walker Lake", are also going to be on the track list with "West Richland".  (Also, I somehow released three singles with "W" names, strangely enough.)
Hope you enjoy!
-Alex